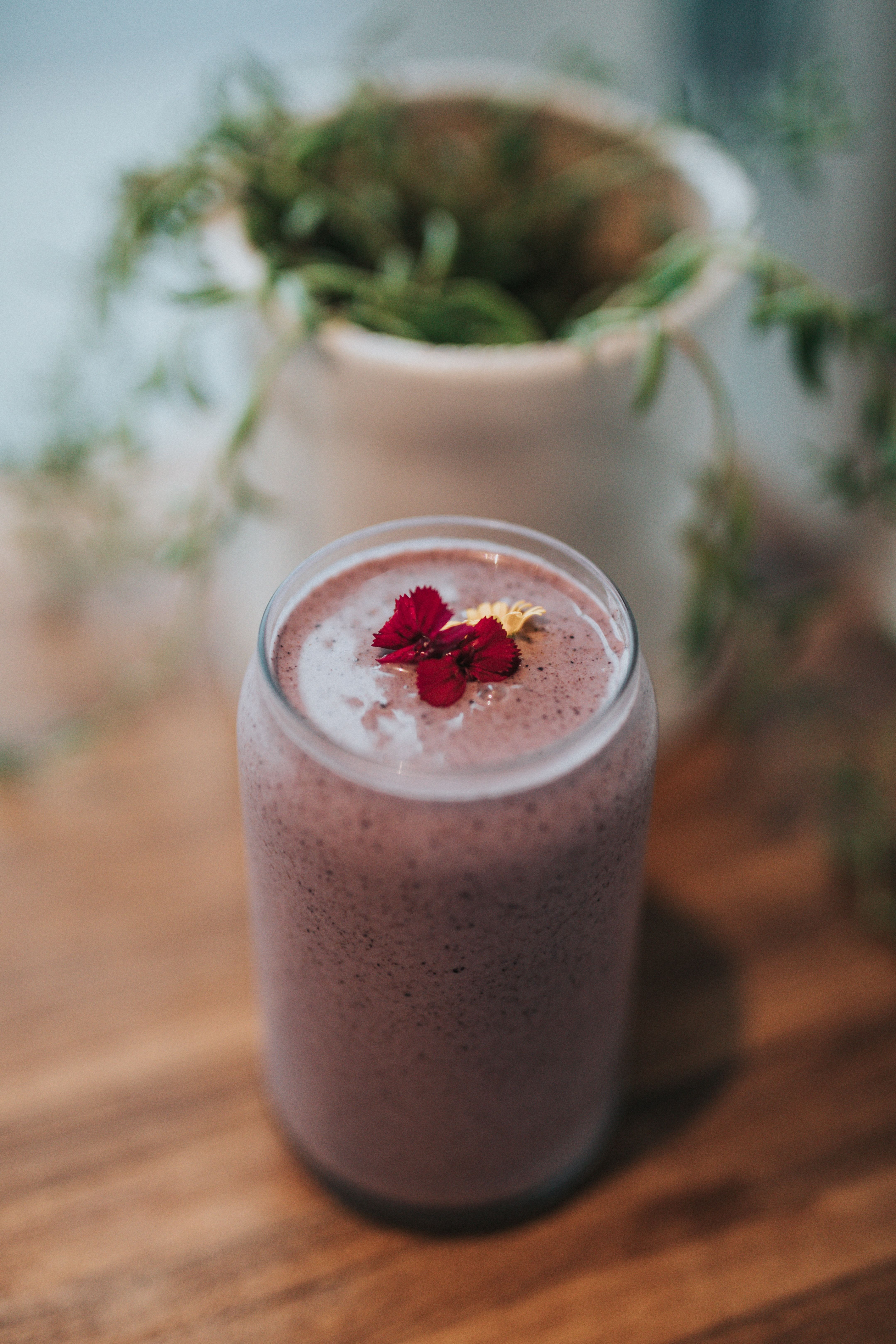 Photo credit: @nathan_dumlao
It happened for the second time. 
I stared dumbfounded at the giant Daily Harvest box as I wiped it down with a Clorox wipe — fully stocked with 26 smoothies and soups. No one should complain about getting food, but I wasn't ready to pay for another shipment. I also didn't have endless freezer space to share. It should've been canceled in light of my last flawed order. 
My last shipment was completely filled with nut items. Every smoothie had some sort of hazelnut or almond, and I was allergic to them all. 
I double-checked my order receipts and confirmed that I myself had made no egregious errors. Once the anxiety and shame lifted, I wondered whether the food was meant for someone else. Anyway, it was impossible to return freezer food. 
I quickly ruled out passing highly perishable and high-maintenance food to a food bank, so I texted my friend group asking if anyone was interested. Almost everyone replied that they welcomed free food and seeing my face outside Zoom from a safe distance. Quarantine had been difficult for us all. A little package of healthy tasty goodies wasn't going to hurt. Besides, showing friends what I was cooking for myself through a screen was only making the hospitality itch stronger. 
Before I could think about the possibility of charging my friends for the items, my stomach churned. It would've been justified, but I knew somehow that I needed to trust that I was gonna get full refunds, despite the fact that I reasoned that it would be hopeless with all the quarantine hassle and my absence of a haggling bone. However, a few days later, I was paid back in full, without any kind of fight (a testament to their good customer service). I squinted at the text in disbelief from Brendan, the guy on the other line. It was so polite, simple, and apologetic. I almost cried. 
In no way did I think that situation would reoccur and yet when it did, I still believed it was no more than a fluke. Shipments have been crazy anyways with the influx of them. 
But I heard a voice say, "You are meant to give it away. I've given it to you to bless your loved ones." 
Just the week before, my brother and sister-in-law reported being unemployed and furloughed. With both being parents, eldest children of immigrant families, and engineers by trade, I only imagined that such a disposition, particularly with so many unpredictable variables, wouldn't be easy. With that thought, I knew the box was theirs — a sign of hope. 
The next day, my brother picked it up from our house steps, and peeking out from above his face mask were his furrowed brows and eyes of gratitude. 
"Thanks, sis." 
And two days after that, I was fully refunded, with no more than three texts to customer service.    
I do not pretend like I have ended world hunger. Nor will I pretend like I do not benefit from systems that disadvantage some and not others. In fact, it bothers me that while I have a fridge, freezer, and pantry that could last my family for a few weeks post-air-raid, many others don't have the means for simple essentials (see below for a link). 
This global crisis has humbled me to understand that I need to live ever more consciously for the neighbors around me. 
Faith without deeds is dead. 
Or, to rephrase it: 
What is the use of good intentions if there isn't a life that reflects it? 
I don't know if I have the faith or ability to end poverty. What I do know is that for these two events, I did what was asked of me. I believe this is only the beginning of free boxes showing up at my door — pieces of abundance from heaven to earth. 
Visit this site for access to COVID-19 resources: 
https://ywcachicago.org/about/news/covid-19/covid-19-resources/